Kenya: Great Rift Valley: 4 days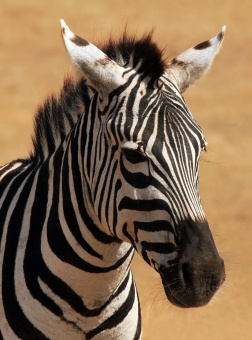 This 4-day adventure combines the Lake Nakuru National Park and the Maasai National Reserve to an unforgettable and unique safari experience.
The Great Rift Valley is a large trough that runs through Kenya from north to south. It is part of the Gregory Rift, the eastern branch of the East African Rift, which starts in Tanzania to the south and continues northward into Ethiopia.
The Maasai Mara National Reserve is a large game reserve in south-western Kenya, contiguous with the Serengeti National Park in Tanzania. It is named after the Maasai people, the traditional inhabitants of the area. The Maasai National Reserve is wellknown for its breathtaking scenery and easily approachable wildlife. You have the chance to see elephants, antelopes, zebras, wildebeests, buffaloes and the rare black rhino. Lake Nakuru National Park is famous for its flamingos nesting along the shores.
Day 1:
Depart Nairobi through the Great Rift Valley to Lake Nakuru National Park, which is best known for its thousands, sometimes millions of flamingos nesting along the shores. Enjoy a safari drive with the chance to watch flamingoes, giraffes, buffaloes, waterbucks, lions and rhinos.
Day 2:
Via Great Rift Valley to the Maasai Mara National Reserve, afternoon visit the Game Reserve and the Maasai Community.
Day 3:
Enjoy a full day exploring the Maasai Mara National Reserve. Full day game-viewing safari.
Day 4:
Return to Nairobi for city tour and souvenir shopping, end.