4 Days Monastery Tour, Eritrea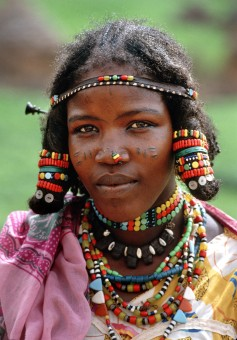 Best time to visit
The best time to visit Eritrea is October to March. These are regarded as the dry and pleasant months of the year across all the regions of the country.
The main wet season in Eritrea occurs from June to mid-September, with a smaller and lighter rainy season lasting from March to April. These are hotter months and are best avoided as the heavy rainfall not only adds to the humidity but also tends to restrict travel around the country. During these months temperatures may raise up to 40º C in some parts of the country.
Climate
The country has three climatic zones. The Central Highlands, the Red Sea Coastal Plains to the East and the Western Lowlands. The country's highlands have the most comfortable weather all through the year with annual temperatures around 18ºC and heavy down pours restricted to July and August. Annual temperatures in the western lowlands span 30-41ºC. The eastern coastlands are dry and arid where the mercury can rise to a frying 50ºC without hope of any rain whatsoever. This region is home to the Danakil Depression, renowned for its inhospitable intensity of climate.
4 Days Monastery Tour Eritrea.pdf
Day 1 Asmara – Debre Bizen – Asmara
27km east on gradual descent from 2400 meters above sea level to about 1670 meters,
in to Nefasit & trek 7 kilometers to visit Debre Bizen Monastery.The Debre Bizen Monastery of the legendary Saint Abune Philipos is visited yearly only by male pilgrims on August 11th.
Overnight: Asmara
Day 2 Asmara –Debre Sina – Keren
68km north visit Debre Sina Monastery 4th Century. The pilgrimage centers on a Church above the village where a vision of Mary was said to have been seen by shepherd girls beneath a large boulder.
23km northwest visit Keren, visit Monday's Camel & Live Stock Market.
Visit the Italian and Common Wealth War Cemeteries. Keren is well known for the fiercest battles that went on between the Common Wealth and the Italian forces in 1941. The fall of Keren in the hands of the Common Wealth advancing army signaled the end of an era of the Italian occupation in Eritrea. Visitors will also visit the famous Mariam Dearit Temple curved out from a Baobab tree. Keren is also well known for the Citrus Fruits like Guava, Orange, Papaya and Mango trees that it produces.
Overnight: Keren
Day 3 Keren – Asmara
Visit the Mariam Dearit Temple curved out from a Baobab Tree.
Visit Tigre Nomadic-Pastoralist Ethnic group residing in Eritrea and Sudan, they are related to the Biher-Tegrinya of Eritrea and to the Beja people of Sudan.
Visit Bilen are agriculturalist Cushitic ethnic group. They were formerly known as the Bogo or North Agaw. Return back to Asmara, ascending from 1390 to 2400 meters above sea level.
Overnight: Asmara
Day 4 Asmara City Tour
The Peak of St Mary Cemetery where one can see the whole of Asmara.
The Medeber, where artisans recycle old tires and tins. They make shoes, oven, carpentry, red pepper mill. It was built circa 1912.
The St Mary Church built circa 1900.
The Grand Mosque built circa 1920s
The Cathedral built circa 1920s
The Post office built 1916 f) Albergo Italia built 1899.
The Municipality established in 1890 H) Theatro Asmara built 1920s,
Cinema Odeon, Cinema Roma built 1920s,
Villa Roma built circa 1907 (now the residence of the Italian Embassy)
Overnight: Asmara